Our info sessions are an ideal time to hear more about the programs we offer, learn all about our school and life in Antwerp. Registrations typically open one month before the event. Below you can find the planned sessions:
April 5, 15:00 – 16:00 (online)


May 24, 15:00 - 16:00 (online)


June 12, 15:00 - 16:00 (online)


July 5, 15:00 - 16:00 (online)
Find your matching program!
Why come to the info sessions?
Are you thinking about studying a master's program at AMS, but not sure which program would be the best option for you? Why not join one of our info sessions? We organize several sessions during the year, some are online, others are on campus. Ask all your burning questions to our program managers and directors, get some insider tips on how to nail your application from our recent alumni, and discover our students' favorite spots on campus during a tour of our beautiful building!
On campus or online?
On campus
Coming to an info session on campus has several advantages:
You get to experience the AMS vibe and discover our beautiful campus

You will have the chance to meet our Academic Directors, Program Managers, alumni and students

You will have the opportunity to do a campus tour

We provide some refreshments and snacks during the evening



We will be joined by some alumni who will give you a brief overview of why they chose AMS, the added value of a master from Antwerp Management School and how their career has developed since graduation. Bring your burning questions along, this is your chance to really hear the benefit of another master degree from those who have experienced it!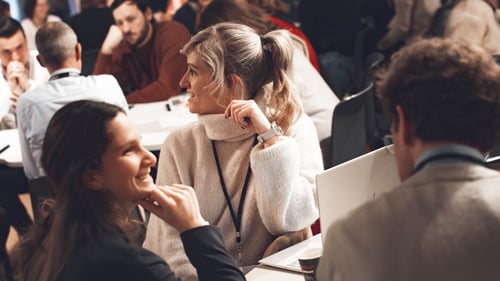 Practical:
- Location: Boogkeers 5, 2000 Antwerp
- Duration: 2 hours – specific timing in the form above
o 20 minutes intro by our recruitment manager
o 10 minutes Q&A
o 30 minutes networking and get more info on our program market
Online
If you prefer to schedule the session during the day or if you are an international student, an online session is also a great option. The event will take place on Microsoft Teams, the link will be sent to you on the day itself.

Practical
- Location: Microsoft Teams
- Duration: 1 hour - start hour in form above
o 30 minutes - welcome to AMS and overview of programs by our recruitment manager
o 30 minutes open Q&A session

Not finding a date that fits your agenda?
No problem, there are still other options for you to find answers to your questions: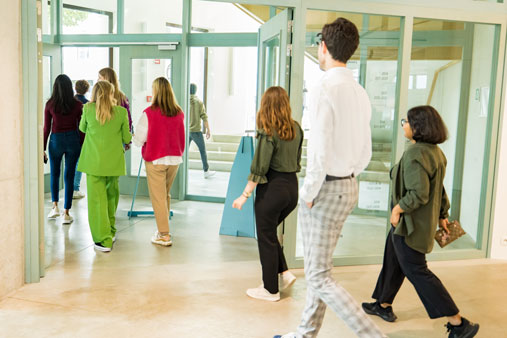 Book a campus visit
Curious to find out how our campus looks like and to experience the AMS vibe? You are more than welcome! Don't forget to contact our recruitment manager Michael to book your time slot